GARRITT PAGE – Investigador extranjero
Education: Southern Utah University, B.S., Mathematics (2002), Brigham Young University, M.S., Statistics(2005), Iowa State University, PhD, Statistics (2009). His areas of Interest: (Non) Parametric Bayesian Methods, Hierarchical Modeling, Spatial Statistics, Mixtures, Statistics in Sports, Statistics in Education. Department of Statistics, Brigham Young University.
Contacto: page@stat.byu.edu
JONIADA MILLA – Investigadora extranjera
She is currently Assistant Professor of Economics at Saint Mary's University in Canada. She completed her
undergraduate studies at Marmara University in Turkey (BA in Economics, 2007), and graduate studies (MA in Economics, 2008; PhD in Economics, 2013) at the University of Guelph in Canada. Her research interests are in the fields of Applied Econometrics, Economics of Education and Labor Economics. Her research concentrates on program and policy evaluation, school and teacher effectiveness assessment. She has also investigated the determinants of access and persistence in post-secondary education, intergenerational transmission of education, and the wage premium to university quality. Joniada has held previous positions as Assistant Professor of Economics at Wilfrid Laurier University in Canada, and as Post-Doctoral Fellow at CORE (Center for Operations Research and Econometrics), Catholic University of Louvain in Belgium. She is a Research Affiliate at IZA-Institute of Labor Economics, and Research Fellow at EPRI-Education Policy Research Initiative.
Contacto: joniada.milla@gmail.com
FERNANDO MARMOLEJO-RAMOS – Investigador extranjero
Dr. Fernando Marmolejo-Ramos is a research fellow in human and artificial cognition at the Centre for Change and Complexity in Learning (C3L) at the University of South Australia. Fernando has a Master of Applied Science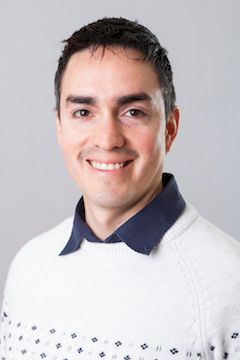 (MAppSc, by research) in cognitive psychology from the University of Ballarat (2005-2007) and a Ph.D. (by research) in experimental psychology from the University of Adelaide (2007-2011). From November 2014 to December 2016, he was a postdoctoral research fellow at the Department of Psychology at Stockholm University. His research interests include embodied cognition (e.g. embodiment of language and emotions) and applied statistics/methodology. More recently Fernando's interests include experimental education, statistical cognition, and intersections between concepts in human cognition and artificial intelligence. He can be reached via his personal website or Twitter account. His Google scholar citations lives here.
Contacto: Fernando.Marmolejo-Ramos@unisa.edu.au