Eugenio Rodríguez, de la Escuela de Psicología de la Facultad de Ciencias Sociales, presentará: Inattentively viewing a bistable stimulus induces simultaneous processing of both alternative percepts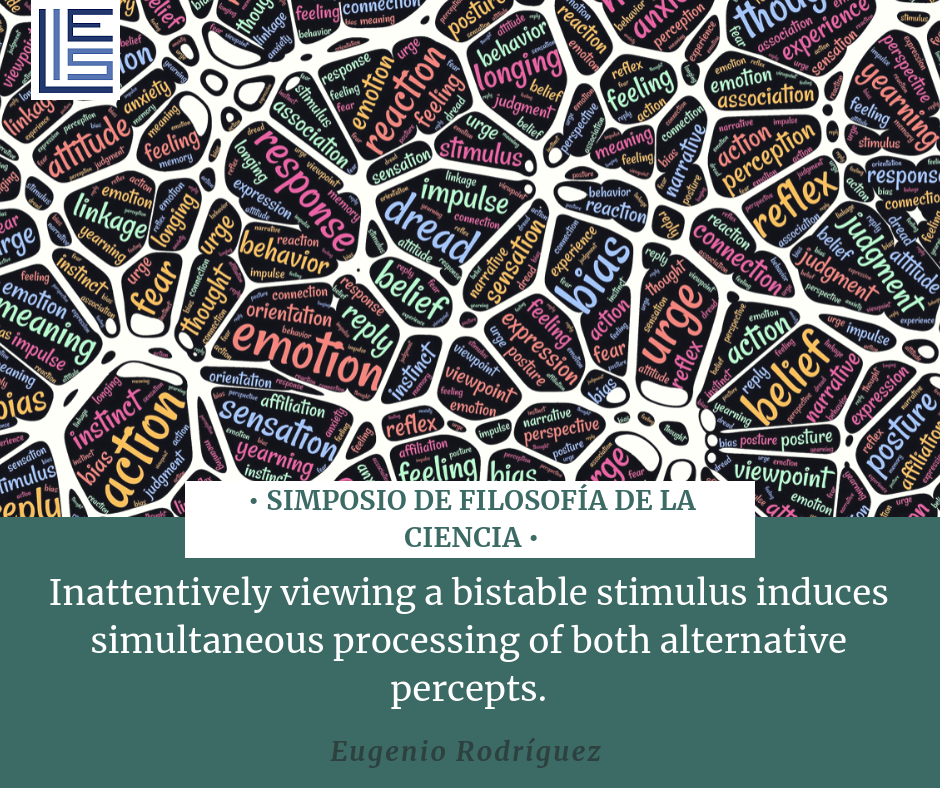 Se requiere inscripción previa.
Inscripciones aquí.
Fecha: jueves 13 de diciembre de 2018
Horario: 17:00 a 18:30 hrs.
Lugar: Auditorio Ninoslav Bralic, Facultad de Matemáticas, Pontificia Universidad Católica de Chile.
Resumen: 
Despite the slow speed of nervous communication and processing, the brain displays remarkable computing capabilities. This phenomenon was remarked by Roger Penrose who proposed that the brain was, in fact, a Quantum-Computing Device affording for parallel superimposed brain states, however this idea has been disregarded by several practical and theoretical reasons. Here we propose that the network organization of the brain along with the wave-like propagation of neural activity allows for superimposed brain-states without recourse to quantum mechanics. Here we attempt to prove this assertion by using a bistable stimulus and asking the brain (not the subject) in which brain-state he is in. If we can show that, before the test question, the brain is in a superimposed state (not choosing between both perceptions) then this would support the capabilities of the brain to support quantum like computations without being a quantum-computing device.